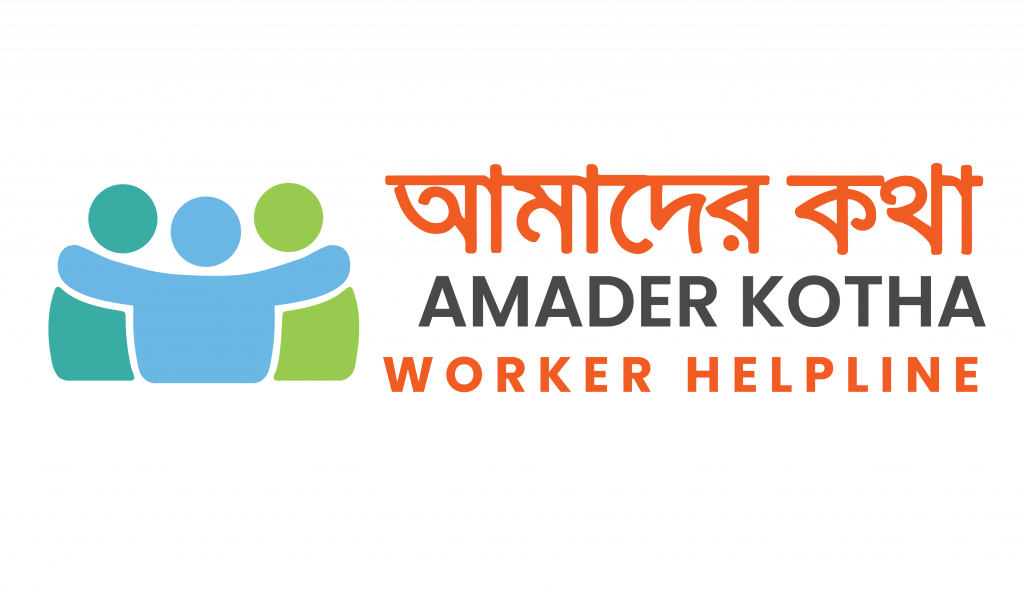 We are pleased to announce that the Amader Kotha Helpline in Bangladesh has updated its logo. As part of our ongoing commitment to improving the worker experience and promoting workplace rights within the RMG sector, we wanted to refresh our brand identity and give it a more modern and inclusive look.

Our new logo features three people arm-in-arm, representing the value and strength of worker voice in Bangladesh. The new logo reflects our belief in the importance of collaboration and community in addressing workplace issues. When designing our new identity, we surveyed workers to gather their feedback on several different designs to understand which design they felt most connected to, while maintaining strong brand recognition to the Helpline.

We believe that our new logo will help us better connect with workers and communicate the importance of their voices in the grievance process. We know that workers in Bangladesh often face significant challenges in speaking up about workplace issues, and our goal is to create a safe and supportive environment where they can be heard, have their challenges remediated and their rights protected.

At the same time, we recognize that a logo alone is hardly sufficient to create lasting change. We remain committed to working with our partners and stakeholders to build a more just and equitable RMG sector for all workers in Bangladesh. This includes providing training and support to workers and collaborating with employers to improve working conditions.

We're excited to roll out our new logo and look forward to continuing our work to build a safer garment industry for all workers.